"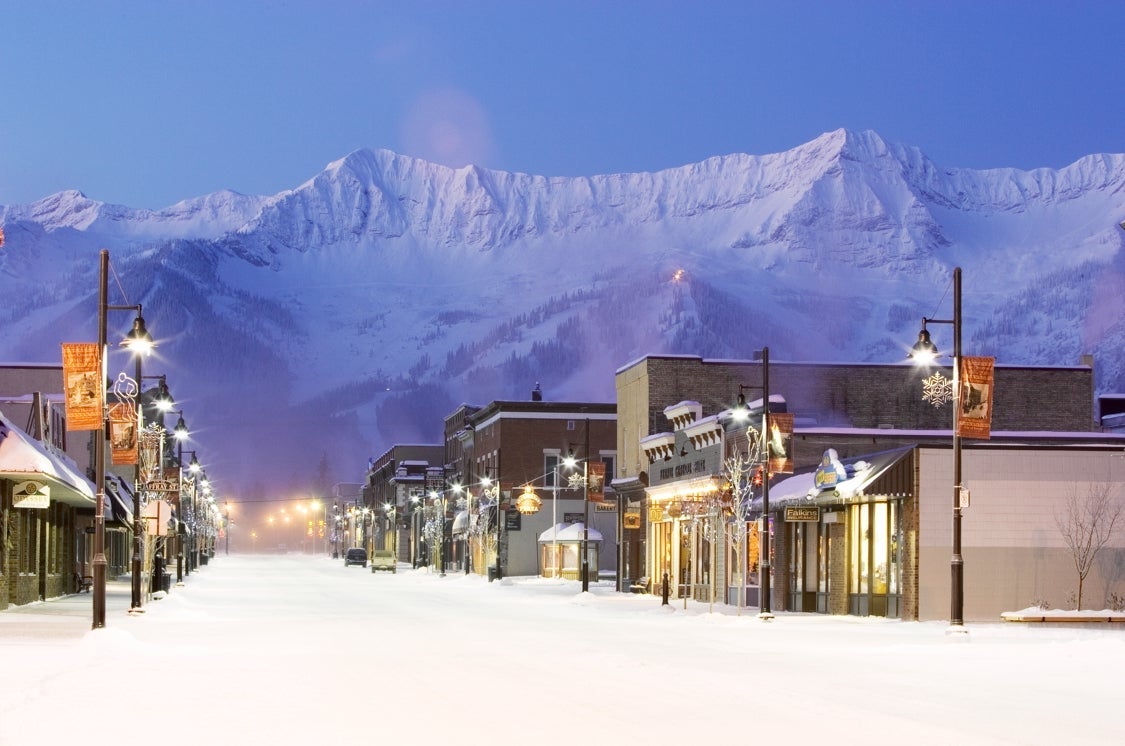 I don't even ski.  Why would I ever buy a property in the mountains?  I'd never use it.
"
So many responses run through my head whenever I hear someone say that. Everyone's reason is different, but here is why you should come and experience our little mountain town, even if you don't ski.  Who knows, before you leave you may even decide you want to come back. Or, like so many before you (even those who don't ski), you'll decide you need to own your small piece of paradise.
Even though you don't ski, we're so much more than a ski town. I encourage you to do a very simple thing. Whether you're coming from Alberta, Saskatchewan, or much farther away, book yourself a stay at one of our incredible mountain homes or condos. Make the drive from wherever you're coming from, and as you get out of your car when you arrive, just stand there, look at what's around you, and just breathe. Take in the [lack of] noise, take in the sights, breathe deeply and inhale in the mountain air. For me, that was enough... I was hooked and needed to be able to come here whenever I wanted, to my own space, and just relax. Arguably, before I moved here and was coming for the week or the weekend, I would do exactly what I described above EVERY TIME I got out of my car. I still do it to this very day even though I live here!
Best known for epic snow and no ski lift lineups, Fernie is so much more than
Fernie Alpine Resort
. 
Do you like ice cream? Happy Cow Ice Cream is literally the best I've ever had anywhere in the world. Do you like beer? Fernie Brewing offers craft beer even non-beer-drinkers (such a person exists, I'm sure) will love. The restaurants here are second to none, from pub fare to sushi to indian to pizza to smokehouse and steak to incredible fusion. Need a spa day? You've earned it, and won't be disappointed with any of our local spas.
Take a stroll down historic main street and enjoy artwork from local artisans who are masters of their craft. Head to the museum or library, all tucked within beautiful heritage buildings. Or one of my favourites, go see a movie in the Vogue Theatre. It's like stepping back in time and seeing movies the way they were intended to be seen! 
Be assured that no matter what your activity of choice, you'll be welcomed by friendly locals wherever you go! 
Oh, and how could I forget...
We have spring, summer and autumn here too!
Bike, hike, run, camp, fish, or just laze about. We've got some of the clearest lakes and rivers I've ever seen just a short drive away, and more biking and hiking trails than you can shake a stick at. Be assured that we also have plenty of local gear shops and experts at hand if you need any supplies, directions or guidance!
So how could you NOT want to own your piece of mountain paradise? Oh, right...  Money. I've heard "Financially, I just can't." What if you could rent out your property when you weren't using it to offset the cost? Better yet, what if you could have someone do that for you and manage all of the logistics? It won't make your property free, but it makes the costs much easier to stomach. Off course, I can set you up with the best local companies that specialize in managing recreational properties.
I'm hoping I've given you some insight into our
little mountain town that has big things to offer
! I'd be happy to speak with you if you're considering buying a property in or around Fernie or the Elk Valley. 
I even promise not to make fun of you if you don't ski.